New Promo | Book Early & Save
Save up to $100 on your next birthday party.
Celebrate in style with Orion's Landing's one-of-a-kind birthday parties! Our virtual reality adventures captivate both kids aged 8 and up and adults alike. In addition to the immersive VR experiences, we also offer a variety of rec room games and nostalgic arcade favorites. Our party packages include mouth-watering freshly-made pizza, refreshing drinks, and scrumptious popcorn for everyone to enjoy!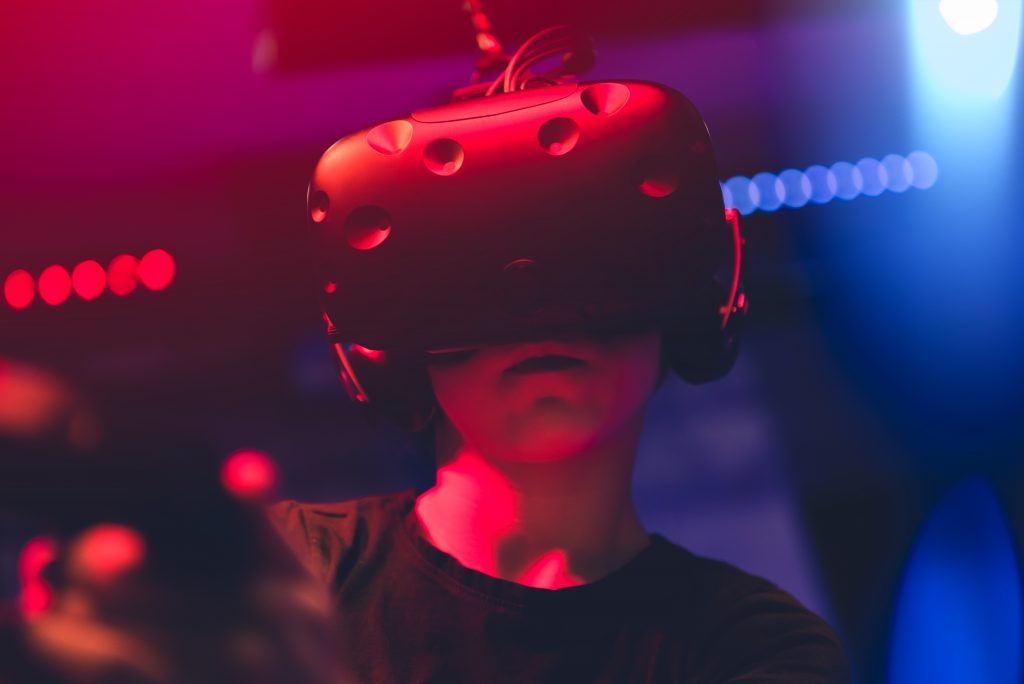 2-hour party time
Base price: $100 which includes party table, soft drinks, popcorn, and VR experience for 1 player
Additional VR player: $25 per player
45-minute virtual reality experience (Upgrade to 60-minute VR experience available +$5)
Dedicated party table
Arcade Play Add-on: Upgrade to get $5 worth of arcade game quarters for an additional $2.50
Can accommodate up to 12 VR players
Freshly Baked Pizza: $15 per pizza (Large Cheese & Pepperoni)
Free Digital Custom Invitation
Deposit: 50% of total cost
Your Awesome Orion's Landing Party Experience
Embarking on an unforgettable adventure has never been easier! At Orion's Landing, we strive to provide a seamless and stress-free party experience that leaves you with nothing to worry about, except for having a room full of happy guests. Let's take a look at your journey with us:
Booking Your Adventure: Begin by securing your date and time through our online portal or by contacting us directly. Pick the number of VR players and place a deposit to lock in your epic party. Don't worry, you can adjust the number of players for free up until the day before the event. At the time of booking, select your complimentary customized digital invitation for that extra touch of excitement!

Preparation: Come early to set up your decorations and bring along any special cake, dessert, or snacks. We're all about making this event feel personal and special.

Kick-Off: As the clock strikes party time, your 2-hour adventure begins. Welcome your guests with our scrumptious popcorn, refreshing soft drinks, and arcade tokens.

VR Excitement: 30 minutes in, it's time to dive into the virtual world. Depending on your package, guests will immerse themselves in a 45 or 60-minute VR journey. Meanwhile, non-VR players can take a nostalgic trip with our retro arcade and rec room games.

Refuel: After the VR adventure, it's time for some delicious, freshly baked pizza!

Celebration Time: Now, let the birthday song ring out, enjoy your dessert, and continue to revel in the arcade games.

Farewell: After two hours of non-stop fun, your awesome Orion's Landing party concludes. Be sure sure snap a pic with our vr space walker on the stage! 
Unique, captivating experience
Suitable for all ages 8 and up
Fun and easy to play
Dedicated party ambassador
Group multiplayer VR experience
Retro arcade classics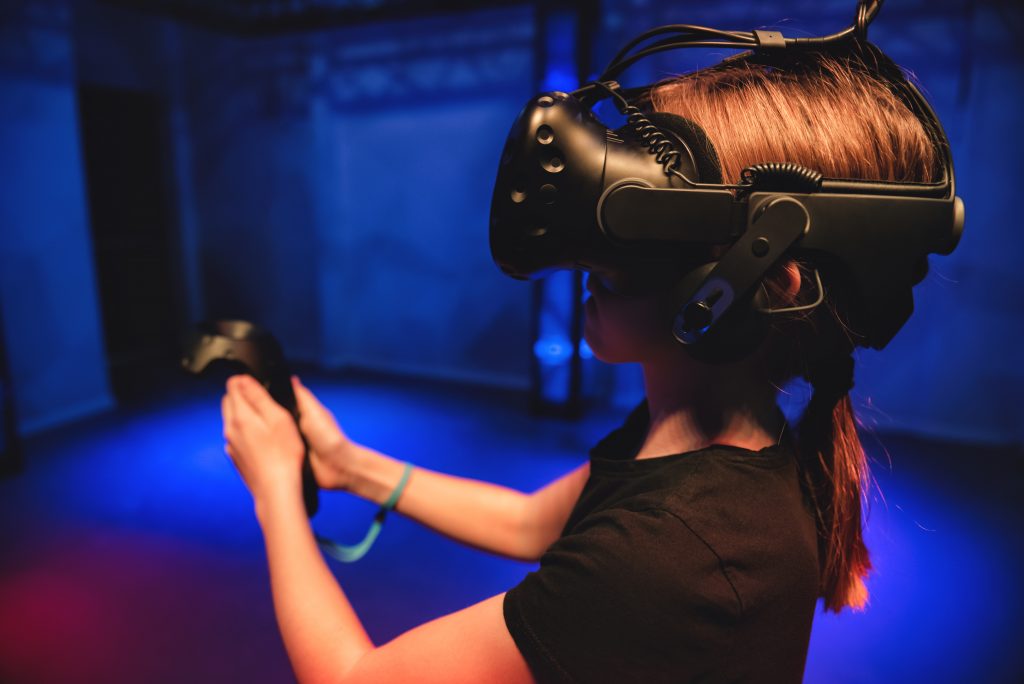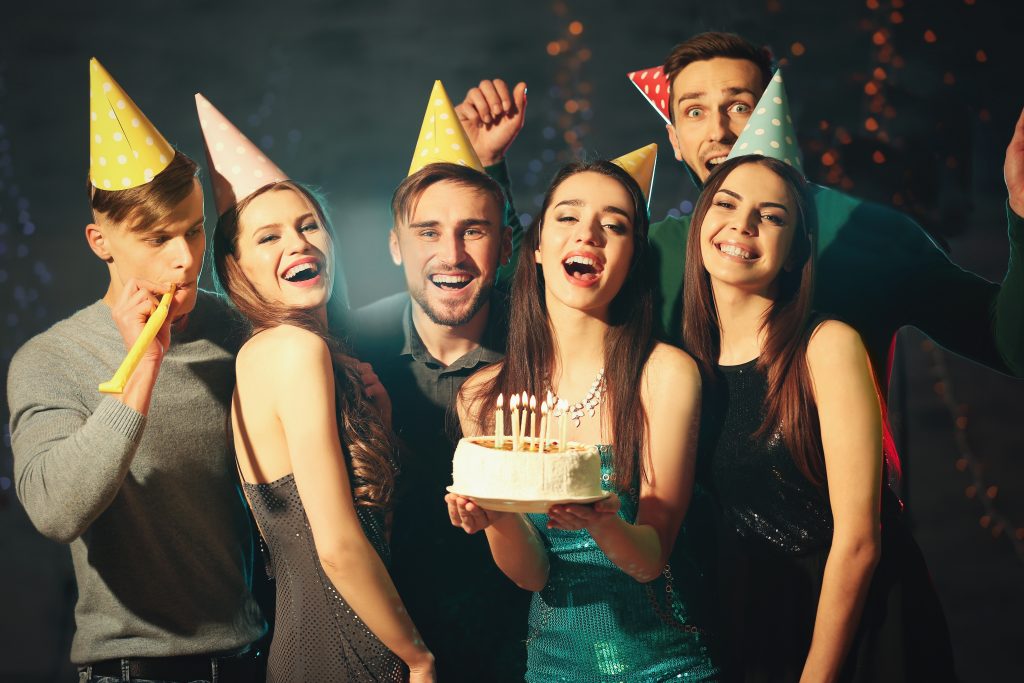 Full bar service
Full facility event rentals (Please contact us for more information)
Stage available with PA for ceremonies
Pre and after hours availability (Please contact us for more information)
Corporate gatherings & team building activities
Large events with 100+ guest capacity
Send your guest a invitation in style with a digital invitation customized for your event! Be sure to choose yours on the booking confirmation page. Its free! 

Featured Party Experience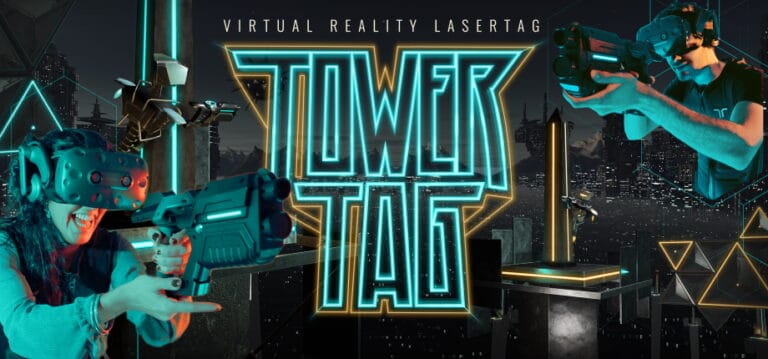 Play the future of laser tag in virtual reality at Orions Landing, WNYS only virtual reality arcade, retro arcade, and event center. The #1 fun thing to do in town. Great games, great food, great drinks, great people!
Read More »
For further inquiries, booking, or additional information, feel free to reach us at contact@orionslanding.com. We look forward to providing a memorable experience at Orion's Landing VR Arcade!